Our multi-award winning plant-powered choccy
Caramel Nougat Bar
DOUBLE GOLD WINNER: Confectionery & Innovation. THE GROCER NEW PRODUCT WINNER: Chocolate & Toffee Confectionery "Really innovative, giving free from customers the almost perfect plant-based replica of the original! A very good size with really authentic layering. Deliciously sweet & really enjoyable. Addresses both the vegan & free from audience."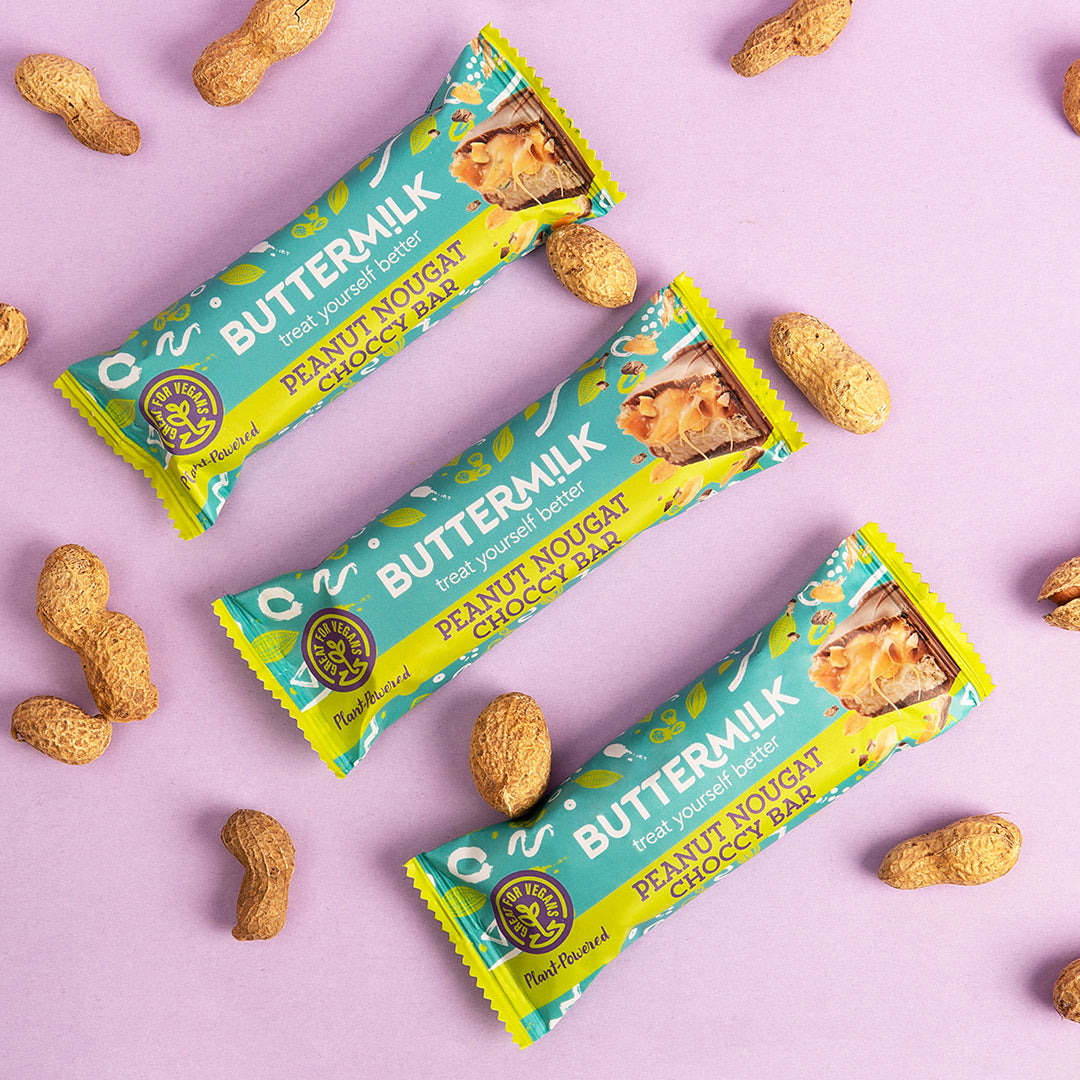 Peanut nougat Bar
GOLD WINNER: Sweet Snacking "I really enjoyed this. I wouldn't have known this was a plant based bar had I not read the entry form. It's sweet and compares exceptionally well to a Snickers, a HUGE bonus for the gluten & milk free consumer."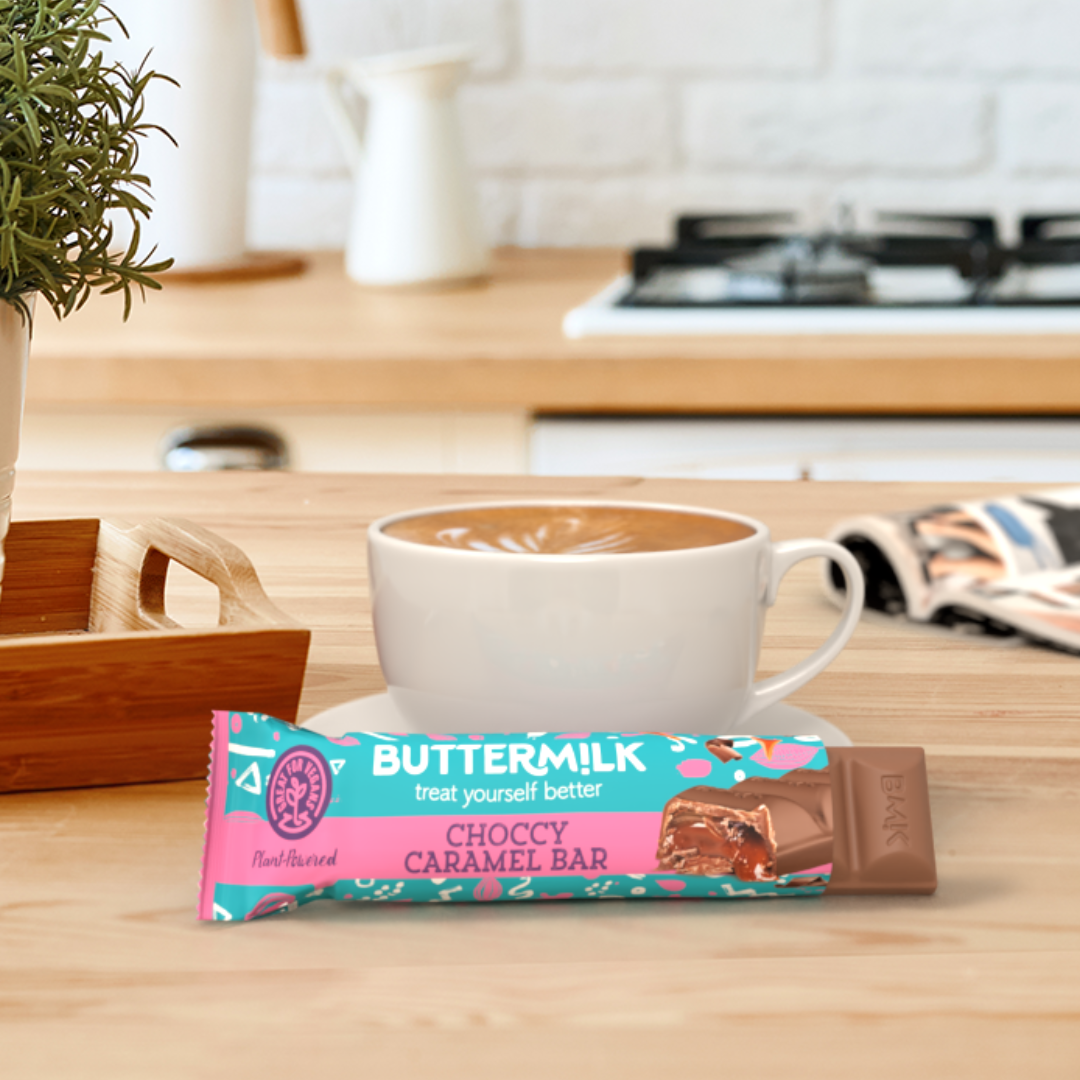 CHOCCY CARAMEL BAR
BRONZE WINNER: Confectionery "Great to see another free from choccy bar replicating a main category favourite and the free from credentials are fantastic."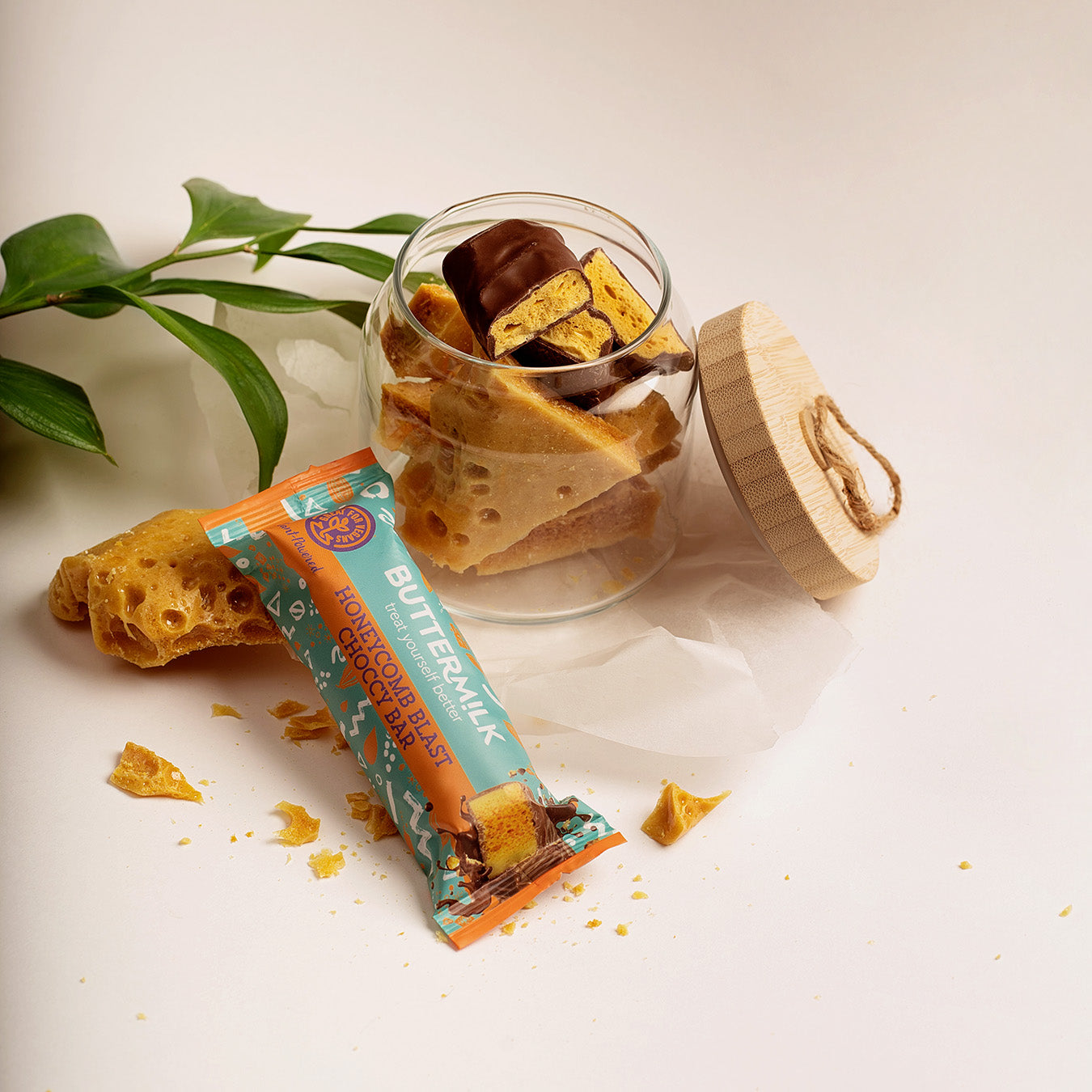 Honeycomb Blast Bar
BRONZE WINNER: Confectionery "A good dupe for the high street favourite and not too expensive! A good size bar - innovative & inclusive. The honeycomb is very good, has a really good bite."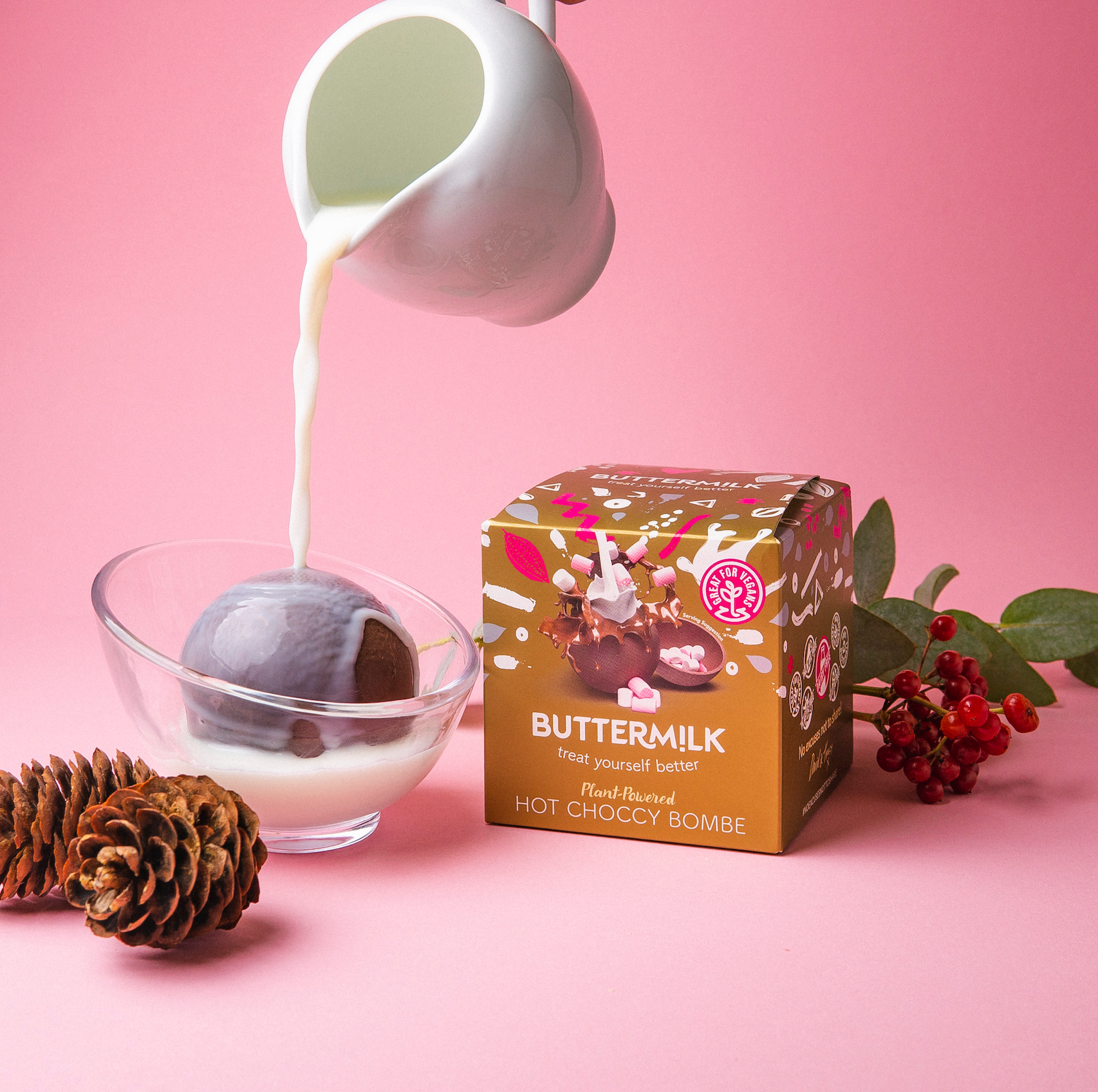 Hot choccy bombe
BRONZE WINNER: Innovation "A wonderful bombe with mini marshmallows! Makes a lovely and creamy hot chocolate, had this with both oat and soya milk. Found this to be much creamier and indulgent with oat milk."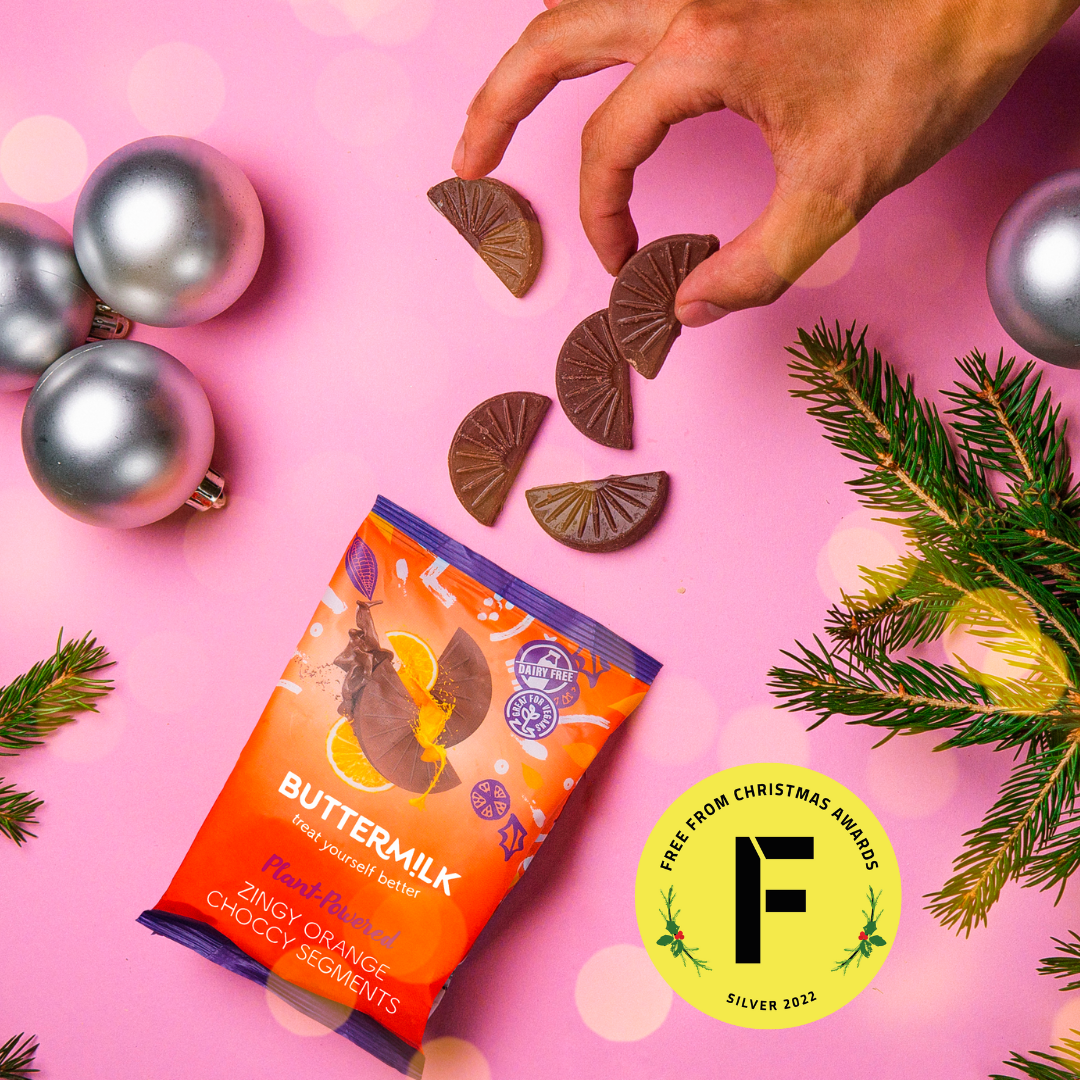 zingy orange choccy segments
SILVER WINNER: After Dinner Desserts & Confections. "Welcomed the orange flavour, a popular choice for Christmas. Liked the shape and well sized pieces. Good consistency and bite. Fairly priced, felt this represented good value for money. Liked the story around Zero Waste and Better Planet."